About Pay Raise Prep School for Women
Are you afraid to ask for a raise? It's not just you; lots of career women have told me the same. And the result? You keep putting it off.
Maybe you're intimidated by your manager—at least when it comes to the salary topic—so you don't dare ask for more. Plus, you're not even sure how much to ask for.
So What's a Career Woman to Do?
Here's your answer: Pay Raise Prep School for Women's Salary Accelerator Course. It provides convenient online training to conquer your procrastination and fears, plus practical guidance on what to DO and SAY to get agreement from your manager.

Imagine being guided skill-by-skill to master the pay raise conversation with calm, comfortable confidence so that you finally get the higher salary you're worth.
About the Founder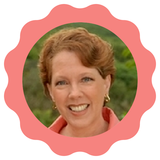 Hi, I'm Pat Katepoo, founder of Pay Raise Prep School for Women, as well as WorkOptions.com—online since 1997—where I have equipped thousands of women to negotiate flexible work, longer maternity leave, and higher pay.
I started Pay Raise Prep School in 2015 to reach more career women with salary negotiation skills. Students come from a wide variety of professions, yet most of them are Registered Dietitian Nutritionists. (I was an RDN for 20+ years so I know the profession well.)
Build Your Confidence to Ask, Starting Today

If you're a career woman and you've been afraid to ask for a raise, join me today on the road to higher pay, so you can build your case and your confidence to ask for more and finally get the salary you deserve. Enroll now.