Yes. While I expect you'll get a massive return on your investment, you can cancel the course and get a full refund within 30 days of your tuition payment. So your enrollment today is risk-free.

Each of the five training modules is a varied combination of bite-sized video, audio or PDF lessons. And by bite-sized, I mean only 4 to 12 minutes each. You'll find the focus of this course is not on the passive consumption of video content, but rather on the implementation of the Pay Raise Process using the worksheets, scripts and templates.

What's the end result of my taking the Salary Accelerator Course?

A big fat raise and more money in your bank account. Well, that's the ultimate goal and here's how the course gets you there: You'll have a crystal-clear plan of what to DO and SAY at your pay raise meeting. Your plan will be based on the solid strategy you'll devise by going through the three-stage Pay Raise Process. And you'll have the skills and confidence to master the pay raise conversation so you can finally get the salary you deserve. Get started now.

Is there any interaction with other enrolled students?


No. Your enrollment is confidential, your learning is self-guided, and any instructor interaction is one-to-one. The exception is if you choose participate in any group support calls offered.

I'm really busy. Will this take a lot of time and work?

The course was designed with busy women in mind: well-paced and no pressure. Think of it as a one-day workshop spread over seven days (or more, if you want). It's very manageable.


Do I have to be a dietitian to enroll in the $99 training option?

No, you don't. As a former dietitian, I know the profession and its pay potential, and I firmly believe the Salary Accelerator Course is "essential training" for dietitians to advance their pay. Plus, some examples in the course content reference dietitians. But the Pay Raise Process taught in the course can be applied in virtually any profession and by both genders, so all are welcome and will value from the training.
Is the Salary Accelerator Course right for me?

This training is a smart fit for any professional who matches at least one of the following scenarios:

It's for you if you're underpaid. If your current salary is 3% or more below the median of market value salary figures, then you need to take steps now to put a stop to being chronically underpaid. You get those steps in the Salary Accelerator Course.

It's for you if you're undervalued as evidenced by your disappointing Merit Raises. If your salary increases have been 3% or less for each of the last three years, you need to find out how to get bigger merit raises that better match the value you bring to your employer. The Salary Accelerator Course gets you there.

If you have a Performance Review coming up in the next three months or so you have a clear opportunity to ask for a raise. That makes the Salary Accelerator Course perfect for you.

If you haven't had any kind of pay increase in more than a year, this training is for you. Why? Because your salary is stagnating and you need to get it going again. Inside the Salary Accelerator Course, you get scripts to request the meeting your manager has been putting off and everything else you need to master the pay raise conversation.

If you make at least $50,000 a year and you've never had pay raise negotiation training before, the Salary Accelerator Course is perfect for you. The modest tuition is a teeny fraction of your current salary yet the skills you gain poise you for a salary gain of several thousand dollars a year. So essentially, your decision to enroll in the Salary Accelerator Course will be paid back.

And finally, if you've been too nervous to negotiate, or even if you doubt you deserve a raise, the Salary Accelerator Course is designed for you. Apply its tools and tactics and you will tame your anxiety about asking so you can finally get the raise you deserve.

Are you a match with any of the above? If so, enroll now.

Can't I learn this on my own? I've read books on the topic.

Reading has you consuming content. The Salary Accelerator Course has you doing and applying research-based strategies and tactics to produce measurable outcomes. Many who have applied the Pay Raise Process found inside the course have enjoyed remarkable results, raises of 10% or more. Others simply got their best pay raise ever.

If you give the Salary Accelerator Course an honest shot, I believe you'll have made one of the best investments of your career, with returns you can take to the bank. If you don't agree, request a full refund within 30 days of enrollment.

Still, I wonder, will it work for me?
Yes! Work the process and it will work for you. Think about the before-and-after Plaza Ambush Makeovers on the Today Show: no matter who goes through the process, there is a huge improvement.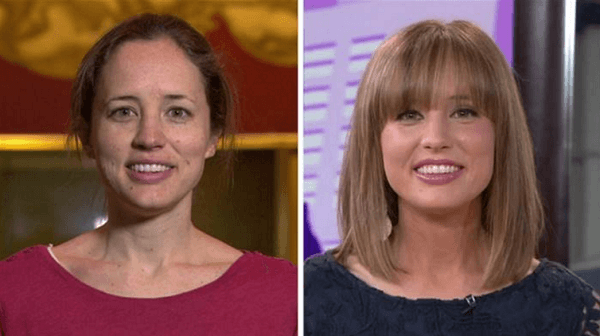 That means the transformation is dependent on the process, not the person. Each person starts with a certain degree of makeover potential, yet the process itself works to improve every single one of them.

The Salary Accelerator Course is your pay raise negotiation makeover. When you DO the Pay Raise PROCESS in the course, you'll experience a huge improvement in your preparation and confidence. You'll be prepared and empowered in new ways to ask for (and get) the raise you want.

PS: Go for your new After outcome inside the Salary Accelerator Course now. You can do this! Enroll now.